We are incredibly excited to partner with Dominic of F Magnotta Imports and invite you to our first ever Italian Wine Week! Our Executive Chef Matthew Magda will be pairing Italian features throughout the week to our beautiful selections of Italian wines.
Join us from August 27th till September 2nd to experience amazing Italian wines & expertly curated Italian features!
White Wine
Malvira Sparkling Arneis "Rive Gauche" NV
100% Arneis from Roero in Piedmonte. This sparkling style is the first of its kind in the US and provides lively bubbles to elevate this classic white grape. Malvira produces many styles from this versatile grape. Aromas of peach and Spring flowers
Il Conte Passerina 2016
100% Passerina from the Monteprandone hills of Marche. Straw yellow in color this crisp white has a fresh and fruity aroma. Abundant floral notes mix with minerality, citrus, and yellow apple. This wine maintains acidity making it a great option for white fish and roasted chicken.
Rocchina Pinot Grigio 2016
100% Pinot Grigio, this crisp, classic Italian white wine presents light summer fruit aromas. Flavors of lemon peel and grapefruit merge with bright acidity. This soft white wine is perfect with soft cheese, fresh shellfish, and white meats.

Borgate Trebbiano d' Abruzzo 2016
100% Trebbiano, this Italian white features aromas and flavors of lime, peach and pear combine with medium acidity. The finish is quick and crisp making this wine perfect for any occasion or light fare, but an everyday wine.
Red Wine
Borgate Montepulciano d' Abruzzo 2016
This Montepulciano from the house of Borgate smells of spices and forest fruits. Lively, ruby lustre colour, intense and persistent aroma, slight presence of sour cherry flavor, balanced aroma of spices and forest fruits. Soft, warm and harmonious taste, perfectly tannic, this is an easy drinking red from the home of Montepulciano in Abruzzo

Il Conte Sangiovese / Montepulciano Blend "Conte Rosso" 2016
Sangiovese & Montepulciano Blend. Dry red with a delicate and fragrant nose. Raspberries and cherries combine with light spice and oak, to create a very easy drinking wine.
Rocco Nebbiolo 2015
100% Nebbiolo, this dry red from Piedmonte is a consistent example of how balanced Nebbiolo can be. This wine shows rose petals & light berry aromas. An 8-day extraction keeps this Nebbiolo accessible and easy to enjoy while finishing with a firm tannin.

Monte Bernardi Chianti Classico "Retromarcia" 2015
Pleasurable to drink upon release, but can also be aged for greater complexity.
Visually there are deep, ruby reds with hints of purple. Intense mountain herbs, aromas of cranberry, wild cherry and red plums, anise, spice, and orange peel. Fresh and fruity, medium-bodied, well balanced, with a nice structure, juicy acidity, and a long finish
Executive Chef Matthew Magda's Featured Pairings
Brown Butter, Roasted Patty Pan Squash, Charred Corn, Cherry Tomatoes, Summer Herbs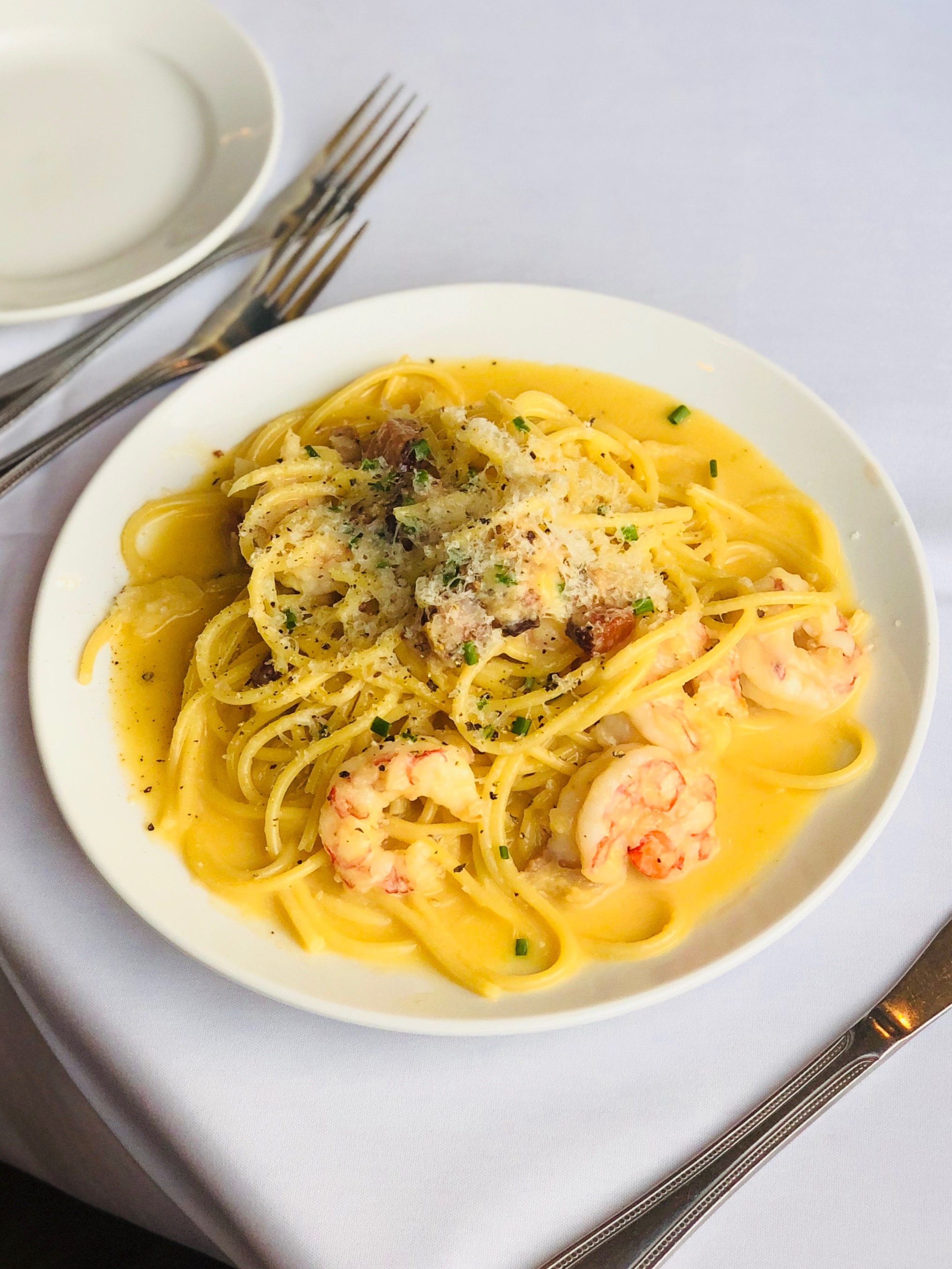 Ruby Red Shrimp & Crispy Smoked Appel Belly Tossed in Creamy Pecorino Romano
La Quercia Prosciutto Americano, Nello's Nduja, Salumeria Biellese Hot Coppa, House-made Stracciatella Mozzarella
House-made Stracciatella Mozzarella
Tomato-Caper Tapenade, Grilled Sourdough, Extra Virgin Olive Oil